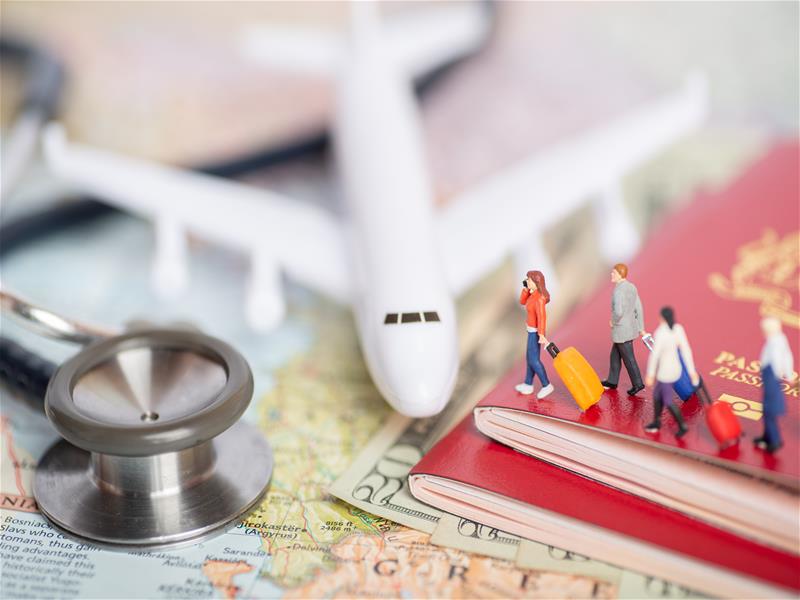 In recent years, there has been a surge in the number of people opting for a travel insurance policy to get protection from emergencies faced by them during their journey. When you travel to a new country, you are exposed to different weather conditions, food, and water. This can result in you falling ill. Also, accidents can never be written off while travelling. If you need hospitalisation, then the costs of treatment can dent your finances.
Therefore, it is important to have a travel insurance policy that takes care of such medical and even non-medical emergencies. Apart from the features, it is also important to find the best affordable travel insurance that fits your budget and checks all the boxes. Today, we will offer tips to help you find a cheap travel insurance policy that offers optimum coverage for your needs.
A travel insurance policy offers coverage for two broad categories of emergencies:
Medical: This includes illness, diseases, and injuries sustained due to an accident or mishap. The coverage usually includes hospitalisation and different types of medical tests.
Non-Medical: This includes a range of emergencies like the loss of baggage, delayed or cancelled flights, loss of passport, cancellation of the trip, etc. Make sure that you go through the list of inclusions to understand the exact coverage offered by the insurer.
Assess Your Needs
Buying cheap travel insurance online requires a few carefully measured steps. The first thing you should do to ensure that you get cost-efficient travel insurance is to assess what you need from it. If you are not clear about your requirements, then you might end up paying for features that you don't need.
Think about your destination, duration, number of people travelling, and your planned activities. Try to think about the kind of coverage you would need. For example, if you are travelling with your family members, then you could opt for a family travel insurance plan that would be much cheaper than buying an individual travel insurance plan for each member.
Look for Options
Don't buy a policy from the first insurer you find. Shop around. Look at the options available to you. To buy cheap travel insurance online, compare providers on the basis of their reputation, service, and claim settlement ratio. Look at the different types of travel insurance plans offered and compare features carefully. Use the online travel insurance calculator to estimate the premium for the set of features you need. This will help you find the most affordable travel insurance plan without compromising on your needs.
Remember, buying just a cheap travel insurance cover is not the objective. The goal is to purchase a policy that covers everything you need and costs you comparatively lower than others.
Read the Policy Wordings Carefully
Before you sign the dotted line, make sure that you understand all the terms and conditions of the policy. Look at the list of inclusions and exclusions. This will help you get a better understanding of the extent and scope of the policy. Don't skip this step, as you will be able to find a low-cost traveller insurance policy without compromising on the benefits only if you understand the coverage offered and compare different plans. Some important inclusions are:
International medical insurance including hospitalisation, diagnostic tests, x-rays, ct-scans or CAT scans, etc.
Baggage insurance
Loss of documents cover
Personal accident cover
Trip cancellation cover
Look at the Deductibles
Insurers offer deductibles to allow policyholders to reduce the premium amount without compromising on the extent of coverage. When you choose a deductible, you agree to pay a pre-decided amount while the insurer pays the rest during a claim settlement. Choose the deductible carefully as apart from reducing the premium, it also puts the burden of paying the agreed amount every time you file a claim.
Summing Up
Insurers keep running campaigns offering discounts to people travelling to certain destinations or at specific times of the year. Keep an eye open for such offers as they can help you reduce the premium of the policy.